How do I use the Course Home Page as a student?
If you are enrolled in a course, the 'Course Home Page' will help you navigate that course and manage your coursework.
Open Course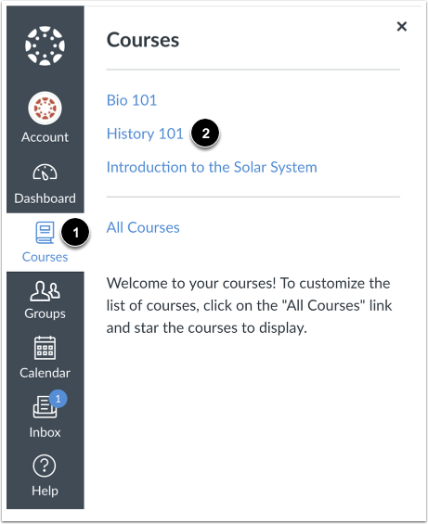 In 'Global Navigation,' click the 'Courses' link, and then click the name of the desired course
View Course Home Page
The 'Course Home Page' includes: 'Course Navigation', 'the Content Area' and 'the Sidebar'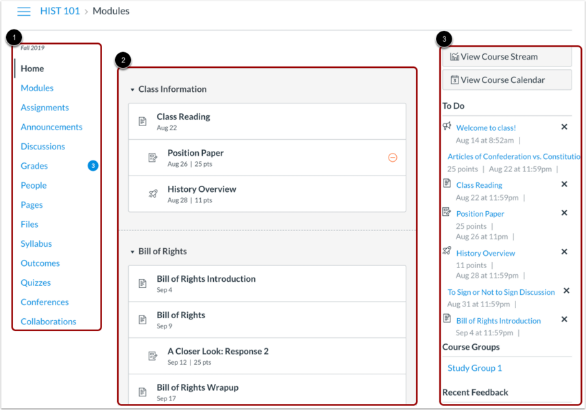 View Course Navigation
The 'Course Home Page' is viewed from the Course Navigation 'Home'
'Course Navigation' includes links that help the instructors and their students get to specific locations in the course. Instructors can customize what links are shown for a course, so if you do not see links that may display in other courses, the instructor has hidden those links from your view.
Collapse Course Navigation Menu
To expand or collapse the Course Navigation Menu, click the 'Menu' icon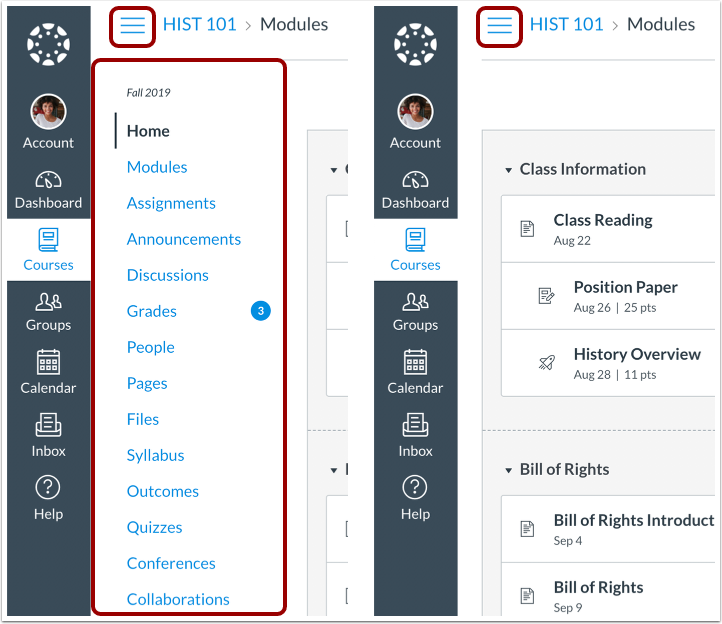 View Content Area
Home Page content (and all Canvas content) is displayed in the content area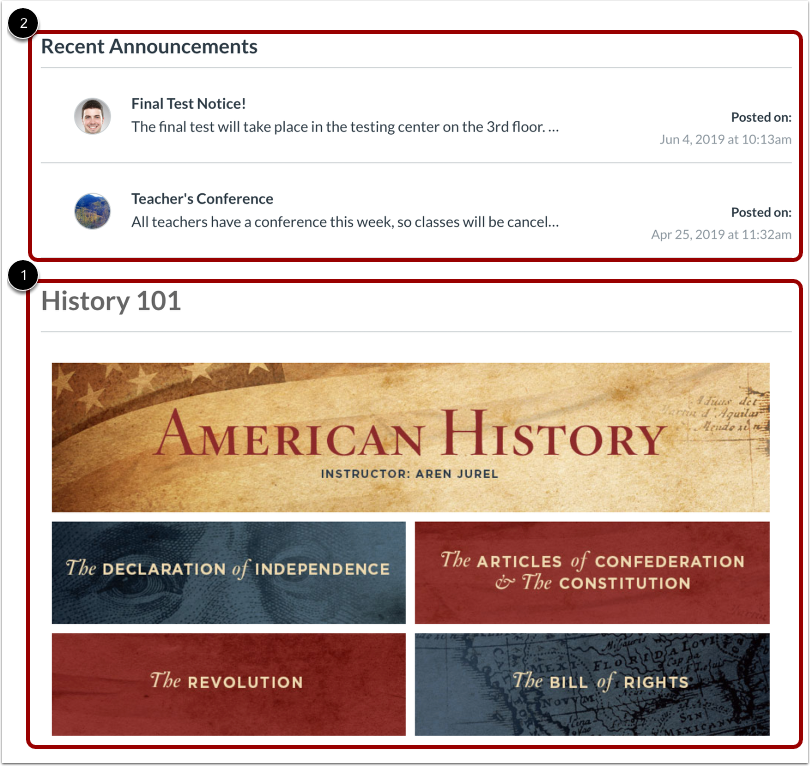 View Breadcrumbs
Breadcrumbs appear above the course content area.  As you view course content, the breadcrumbs leave a trail to show where you are inside the course. You can follow these links backward to visit prior course content.