To access your HBKU email account, please follow the steps below:
Go to your browser and open: https://portal.office.com
Enter the HBKU Email ID (Your Email ID: username@hbku.edu.qa ) that was provided and click on "Next".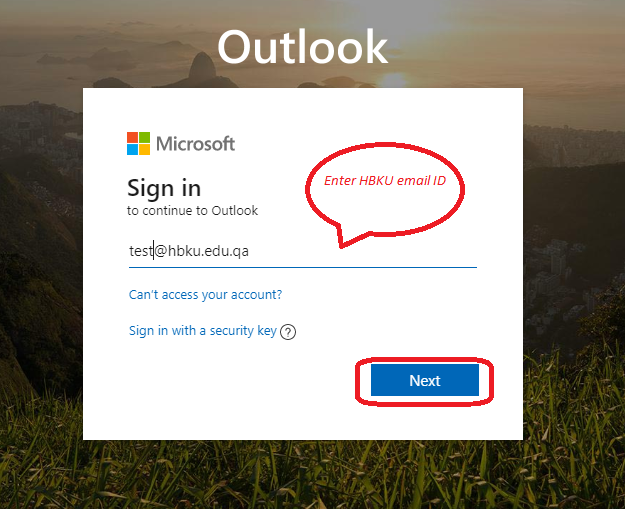 It will ask you to enter your HBKU email ID and password.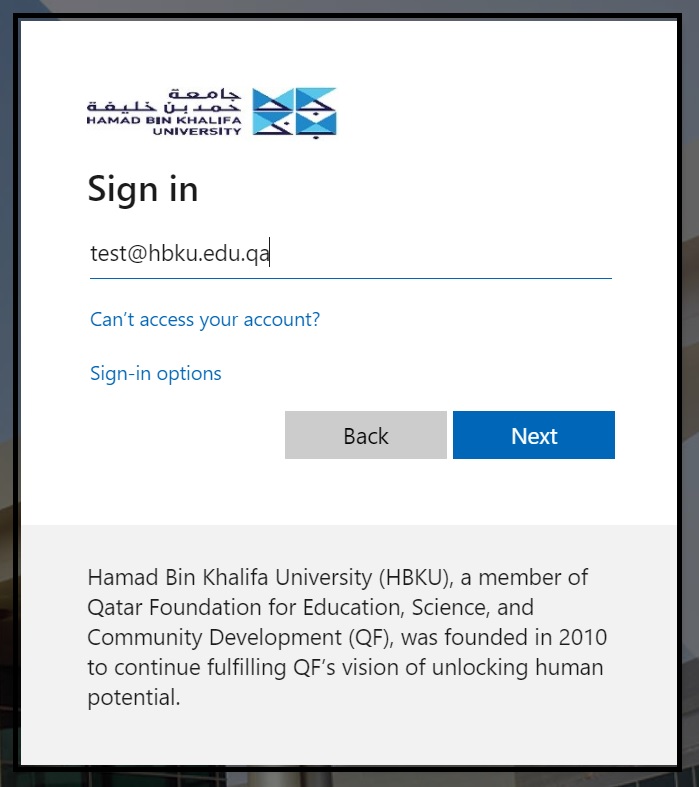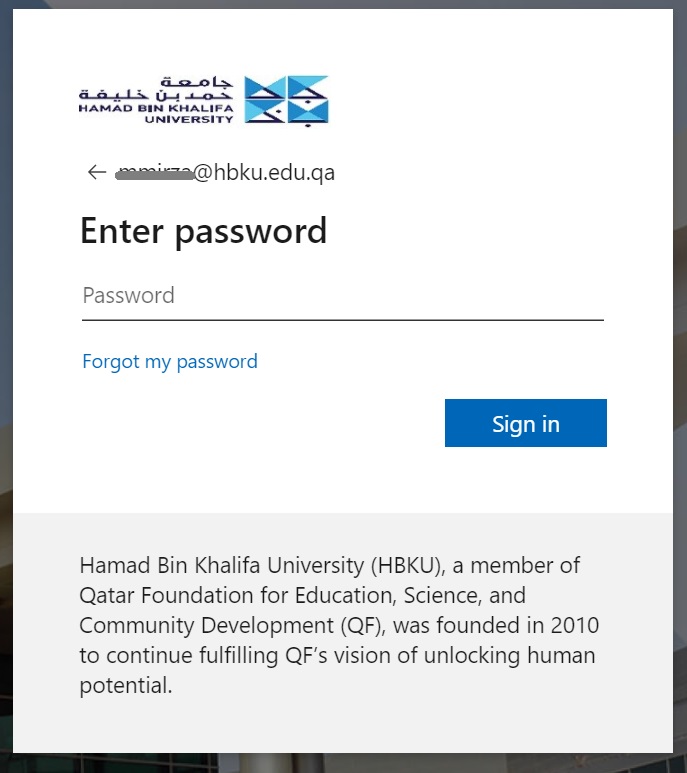 At your first login, Office365 will prompt you to change your password. Please update the password following the steps.

Note: A Strong password is required. Your password must contain

Min 12 Characters
At least one Upper case Letter
At least one Number (1,2,3,4,5….)
At least one special character or symbol (eg @, *, # ,$… ,etc)
Avoid using known passwords or  your username

You will then be asked to provide more information to secure your account. Click on "Next".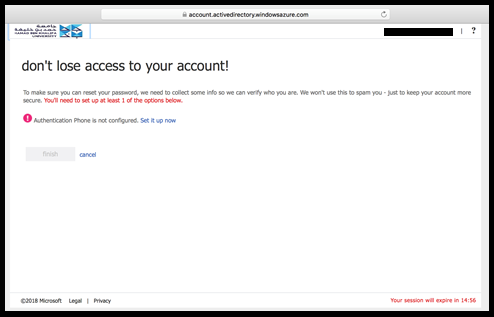 To verify your account:

Select your current region, then click on "Next". Enter your Qatari mobile number to receive a verification code via text message.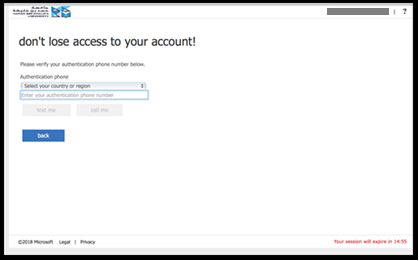 Enter the verification code provided and then click "Verify".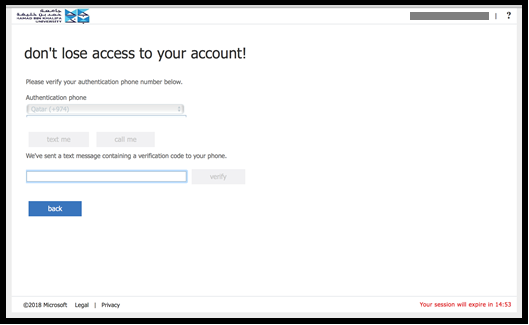 The HBKU Office 365 homepage allows you to access your Outlook email, calendar, OneDrive and other tools by clicking on the relevant icons.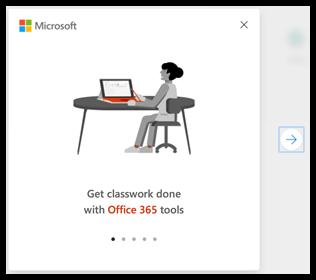 To access your email inbox, click on the first icon titled "Outlook".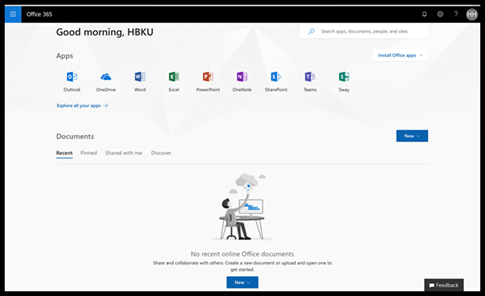 Save your language preferences and select the time zone from the drop-down menu.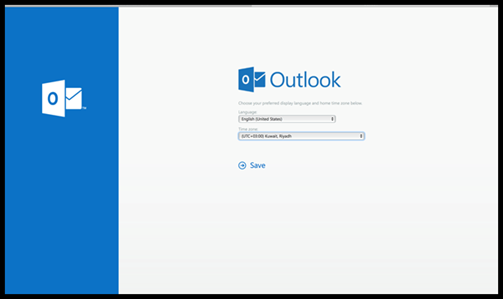 Congratulations! – You now have access to your Outlook inbox.