How to Start and Manage Meetings
Start a scheduled meeting on the web
Start a new meeting on the web
Start a meeting on the desktop app
Start a Scheduled Meeting on the Web
On the homepage, click on 'Meetings'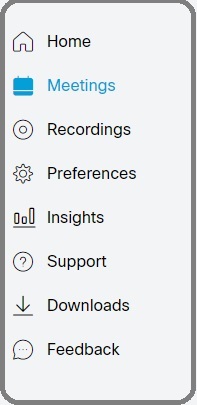 Select the scheduled meeting, and click 'Start'
Start a New Meeting on the Web
To start a new meeting, on the homepage, click 'start a meeting'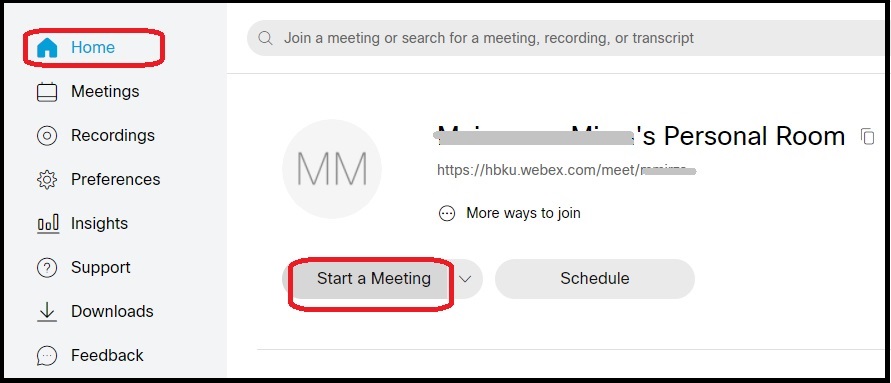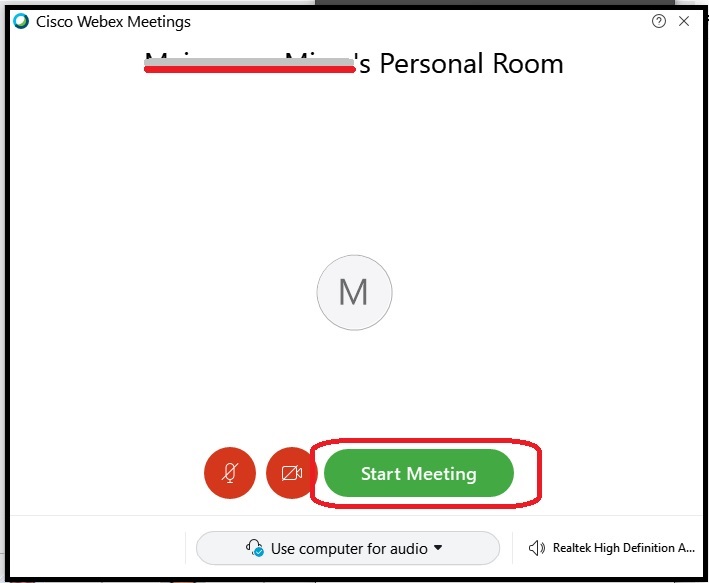 Start a Meeting on the Desktop App
Click on the 'start meeting' button to start a new meeting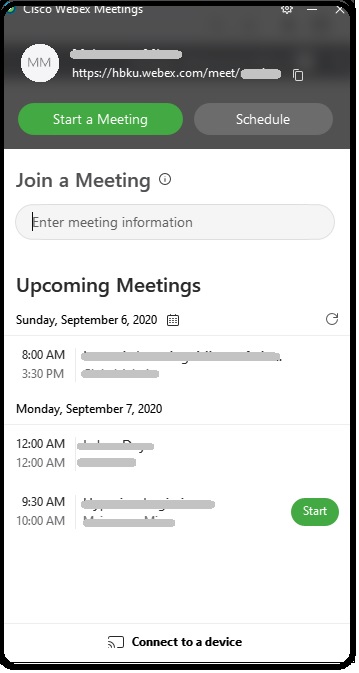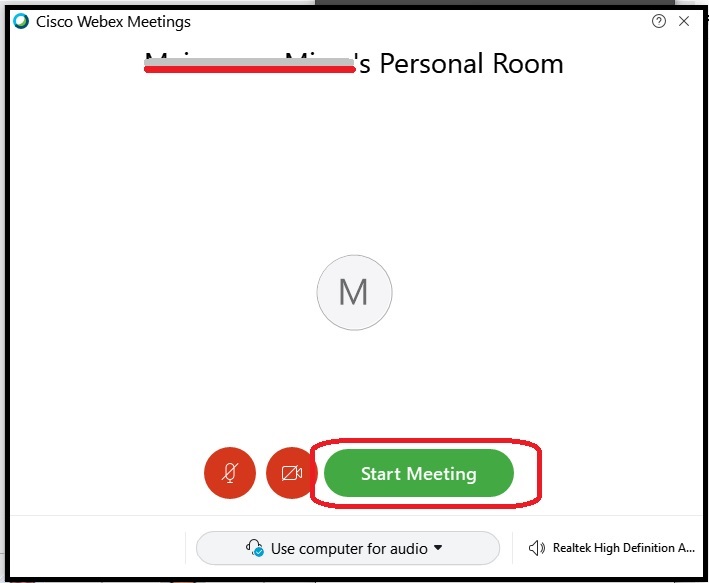 The meeting room appears as below: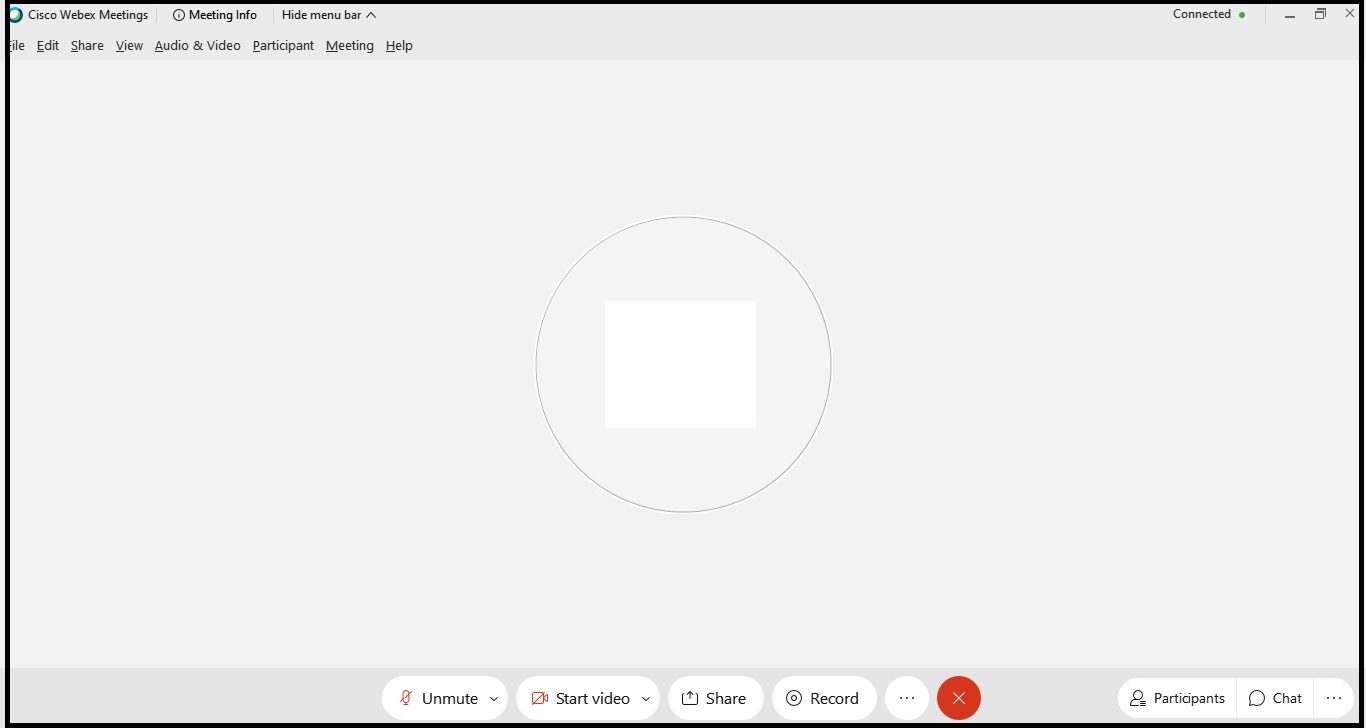 How to Manage/Control Settings in a Meeting
When a user hosts or joins a meeting, the window appears as below: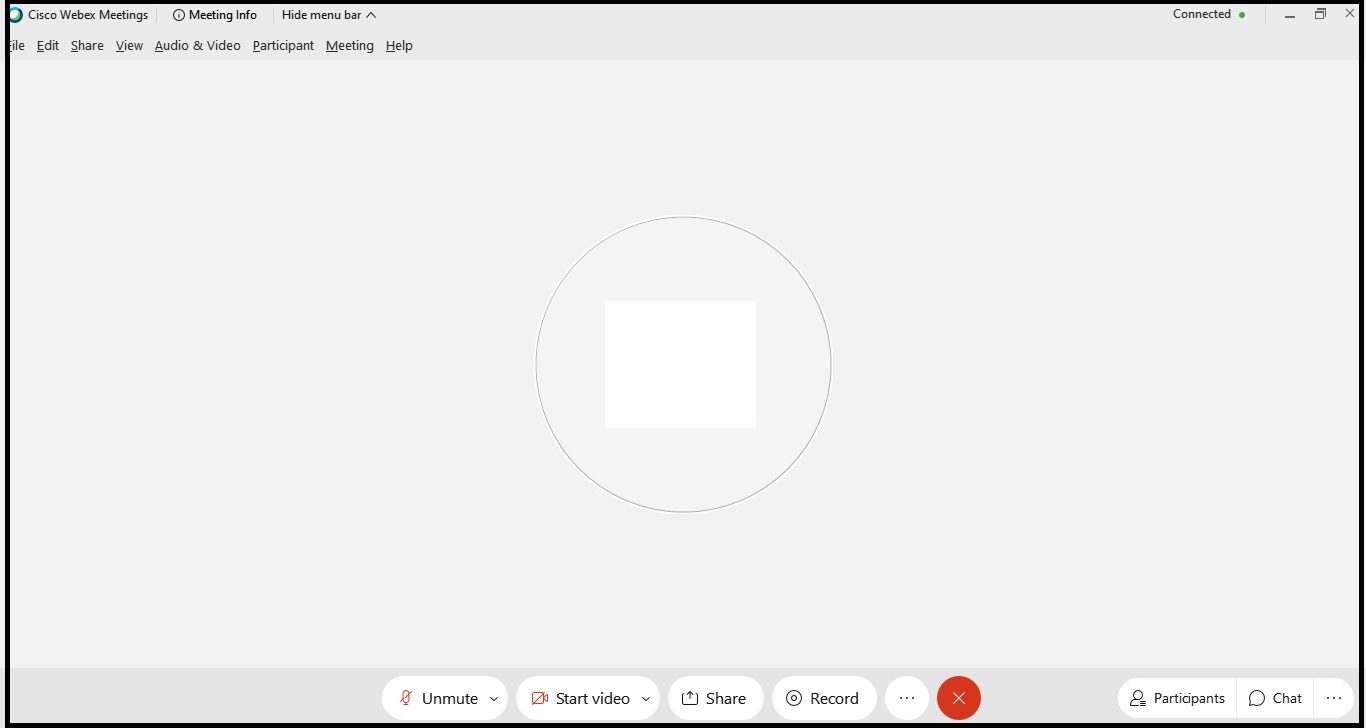 Mute and Unmute yourself while on call

You can start or stop a video call as you desire.

Choose which screens are shared with participants/attendees of the call.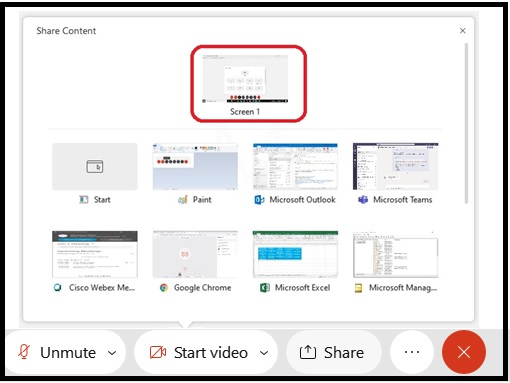 This will enable all the participants to view your screens.
More options are available when you click on 'More'

Whenever you wish to stop sharing your screen, click 'Stop Sharing'

To record the session, click 'Record'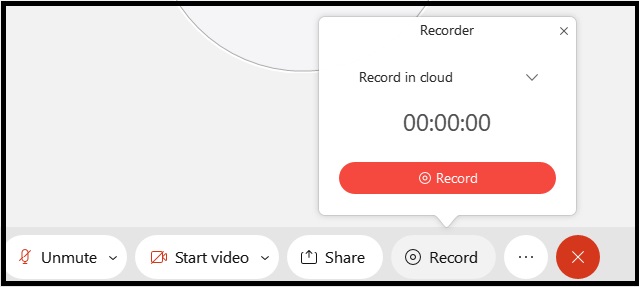 When the session ends, click 'Stop'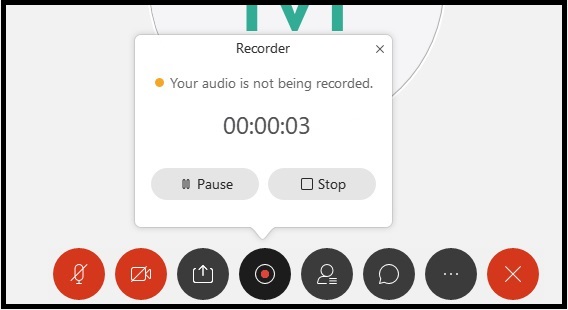 When you click on 'Stop Recording', a copy of the recording will be sent to the email address of the meeting's host.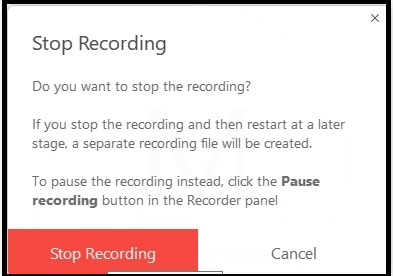 Note: Only the host of the meeting can record the session and the host of the meeting can grant permission to attendees to record the session
5. More meeting options: Lock meeting, copy meeting link etc..,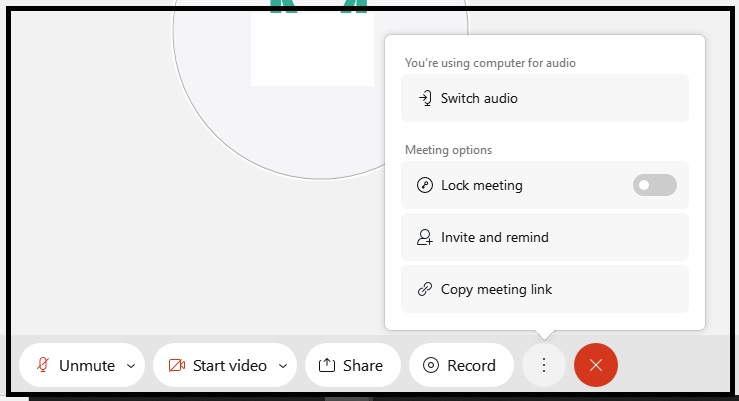 6.If you plan to leave the meeting, click the button labeled with 'X'

Then click 'Leave Meeting' or click 'Cancel' if you plan to continue in the current meeting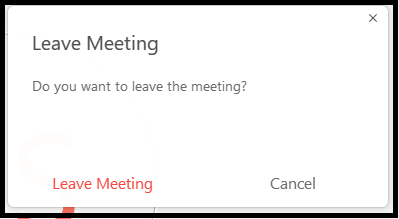 7.You can review the details of the  participants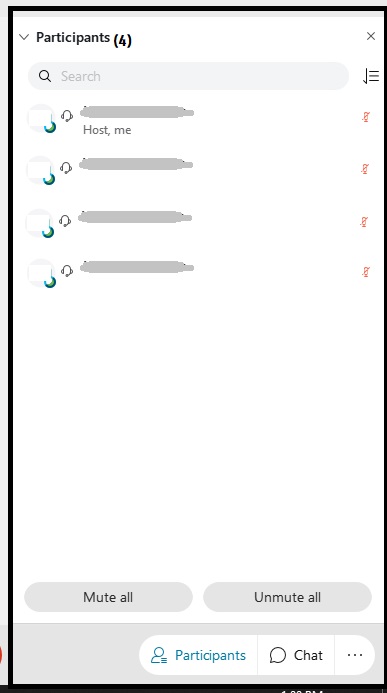 8.You can chat with individual participants of the meeting or with everyone included in the meeting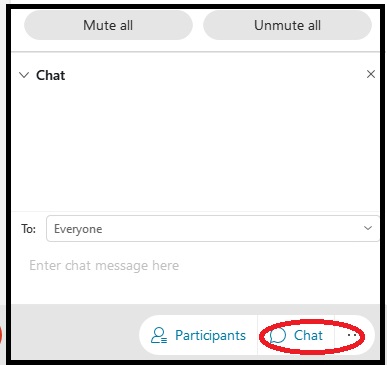 9.If you click on the three vertical dots in the meeting room, you can gain access to more settings such as  polling, notes etc..,