Login to Banner as a Instructor
Access to Faculty Self Service is seamless and without any change.
Please click open HBKU website https://www.hbku.edu.qa/en
You will find link Faculty Self Service
Use your HBKU Email ID and password to log in.
Click on Sign In

DUO Authentication : you need to click on Send me a Push and receive a push notification on your registered phone and tap Approve it to login to Application Navigator.
Or you can click on Enter a Passcode and enter a passcode that you need to generate from Duo App available on your phone.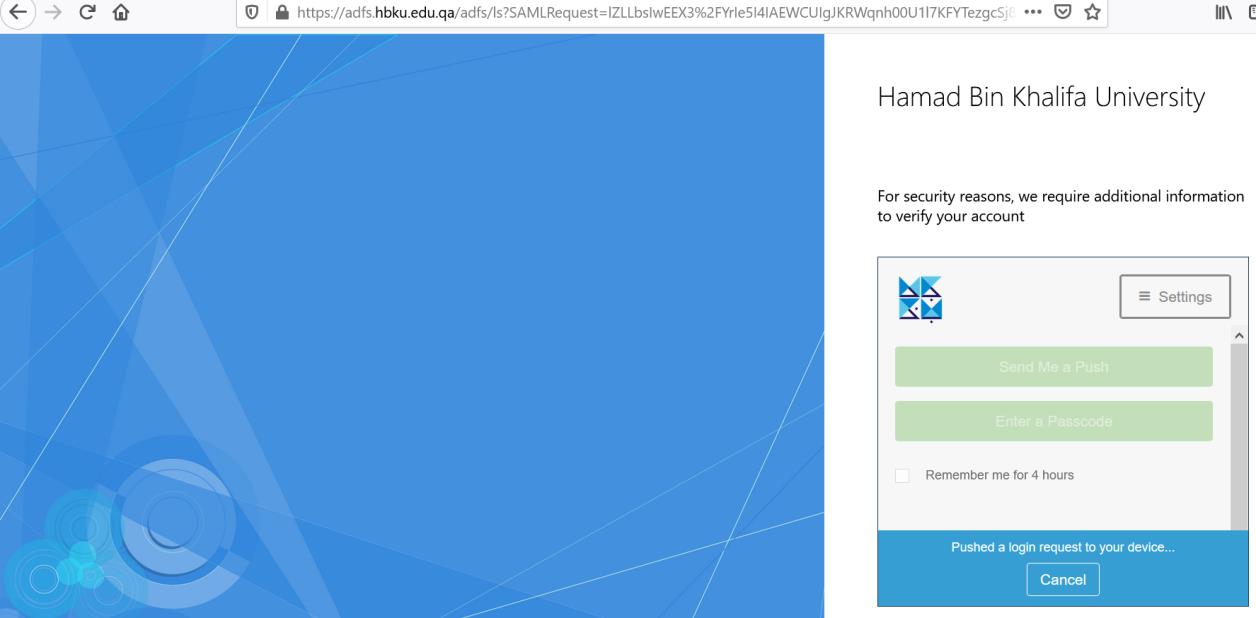 Welcome page of Banner – Student Information System.

Click on the links to open the functional pages, such as
• Student Academic Review
• Faculty's Schedule Details
• Final Grade Entry
Other various functions can be opened by clicking on four square icon at top left of header or press shot key Alt+M