o From the iPhone home screen, Go to Settings.
o In the Settings menu, tap Accounts and Passwords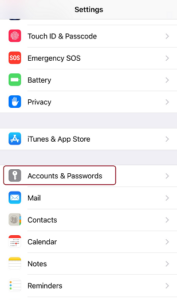 o Tap Add Account.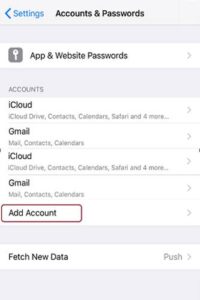 o Tap Microsoft Exchange.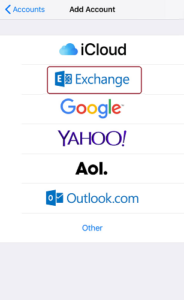 o Enter your university email (for example username@hbku.edu.qa)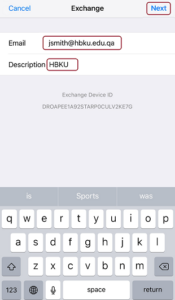 o Enter your email address and password, then tap Next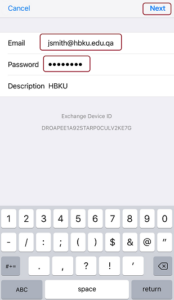 o You HBKU Email account will be configured, Tap Save.