EDUROAM (education roaming) is a roaming service, which provides researchers, teachers, and students easy and secure network access when visiting an institution other than their own. HBKU is also part of this network of eduroam-participating institutions.
When visiting an institution outside the HBKU campus, staff, faculty, students, and researchers should search for 'EDUROAM' SSID and click 'Connect'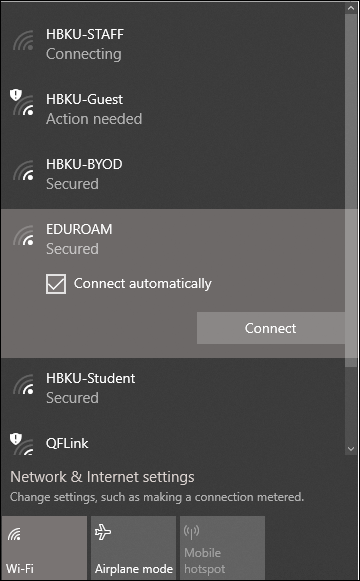 The user should provide HBKU email address and password and click 'Ok'.