HBKU Wireless network (WiFi) for Guests
If users from outside HBKU wish to connect to and access the HBKU WiFi services, they first need to register their mobile devices manually. Access is granted for 24 hours following the first self-registration and it should be renewed every 24-hour
From the list of wireless networks, the guest should connect to the 'HBKU-Guest'
Once connected, the HBKU-Guest-Portal page will appear. If it does not appear, the user should open their browser and try opening any webpage.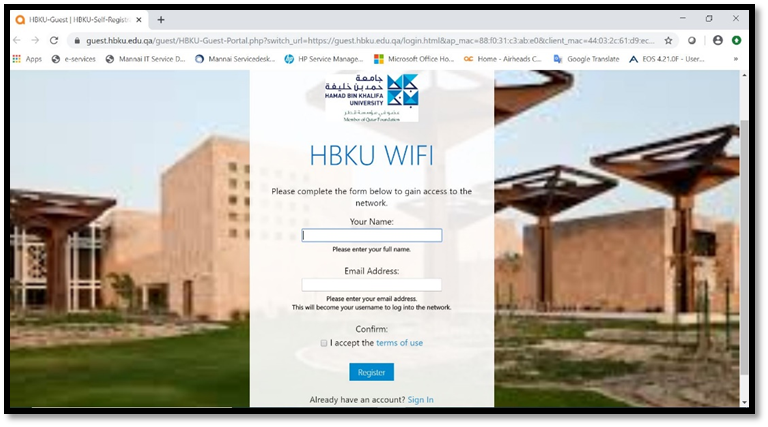 Guest should enter their name, email address, and accept the terms of use and click 'Register'.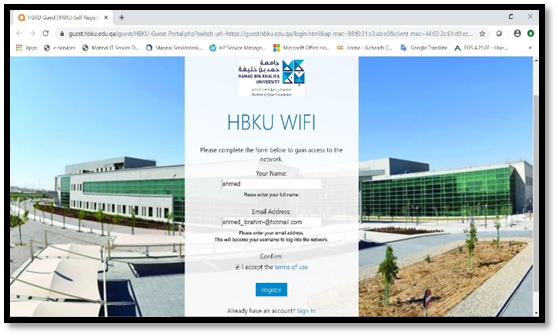 Username and password will appear on the screen. Click 'Login' and enter the relevant information required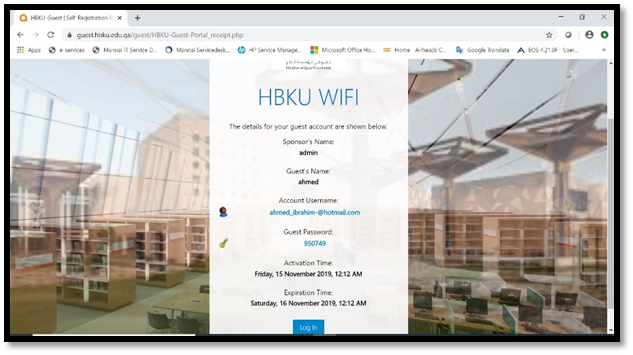 Once the guest clicks 'Log in,' the process is complete. The user will be redirected to   https://www.hbku.edu.qa and will have full internet access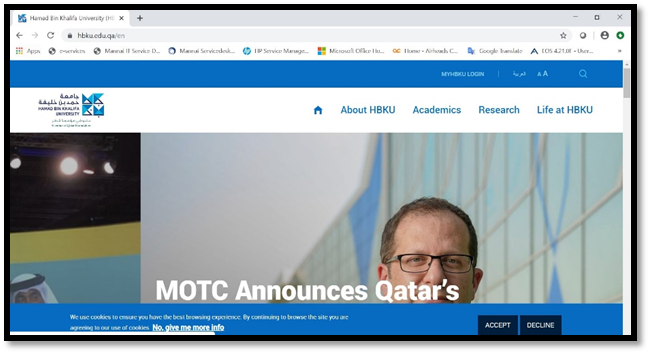 If the user disconnects from the WiFi and re-connects within eight hours, they do not need to register again.
If the user disconnects and try to connect after eight hours, a new registration is required