How to submit an HBKU Technology Budget Request Form
Step 1: Log in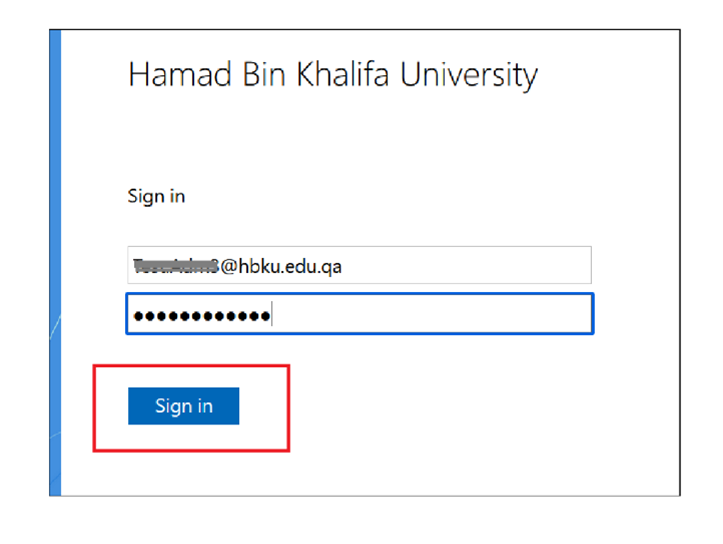 Authenticate with DUO
Click on Send me a Push and approve from your mobile.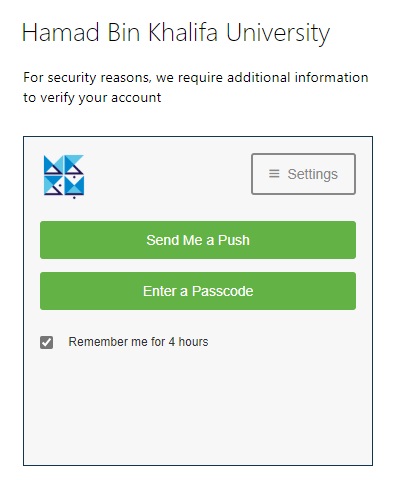 Step 2: Request Submission
Under Employee Tab, Form I can Submit Section Click on University Technology Services Tab and then click on HBKU Technology Budget Form.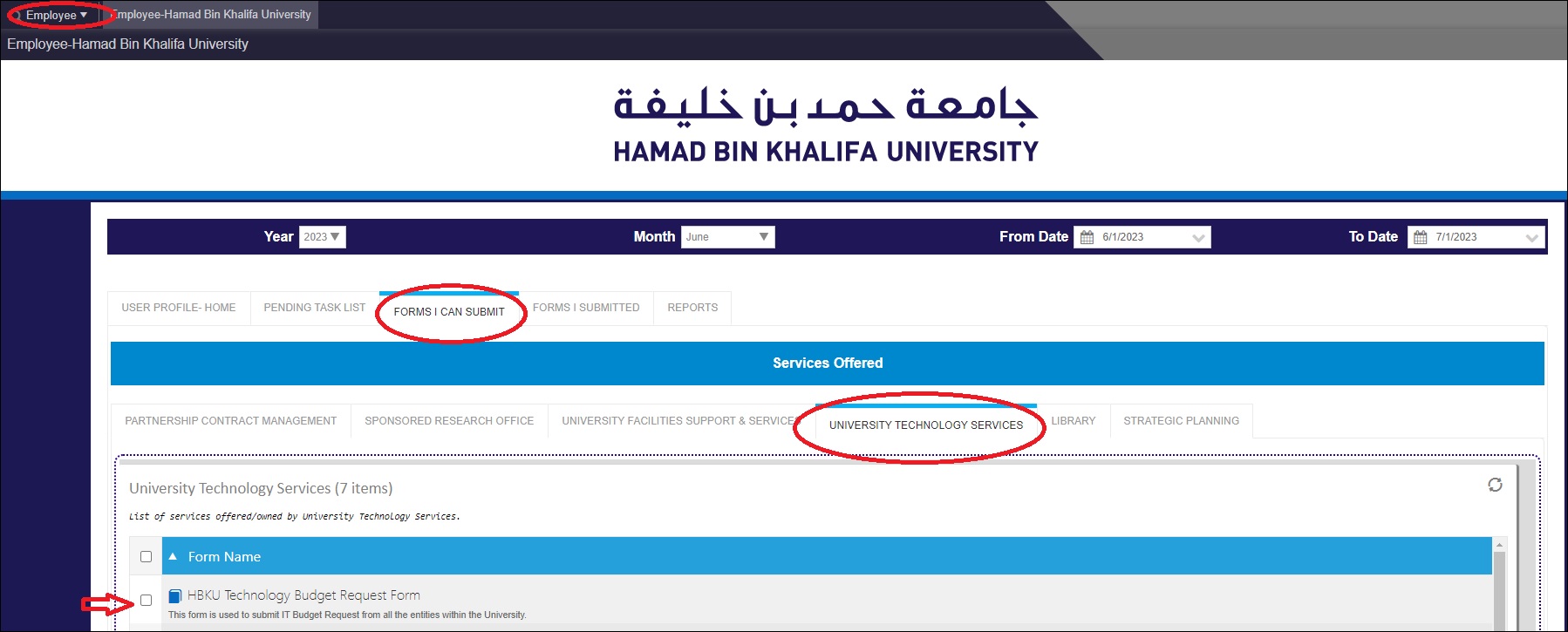 Fill in the Capex and Opex items in respective tabs on the form .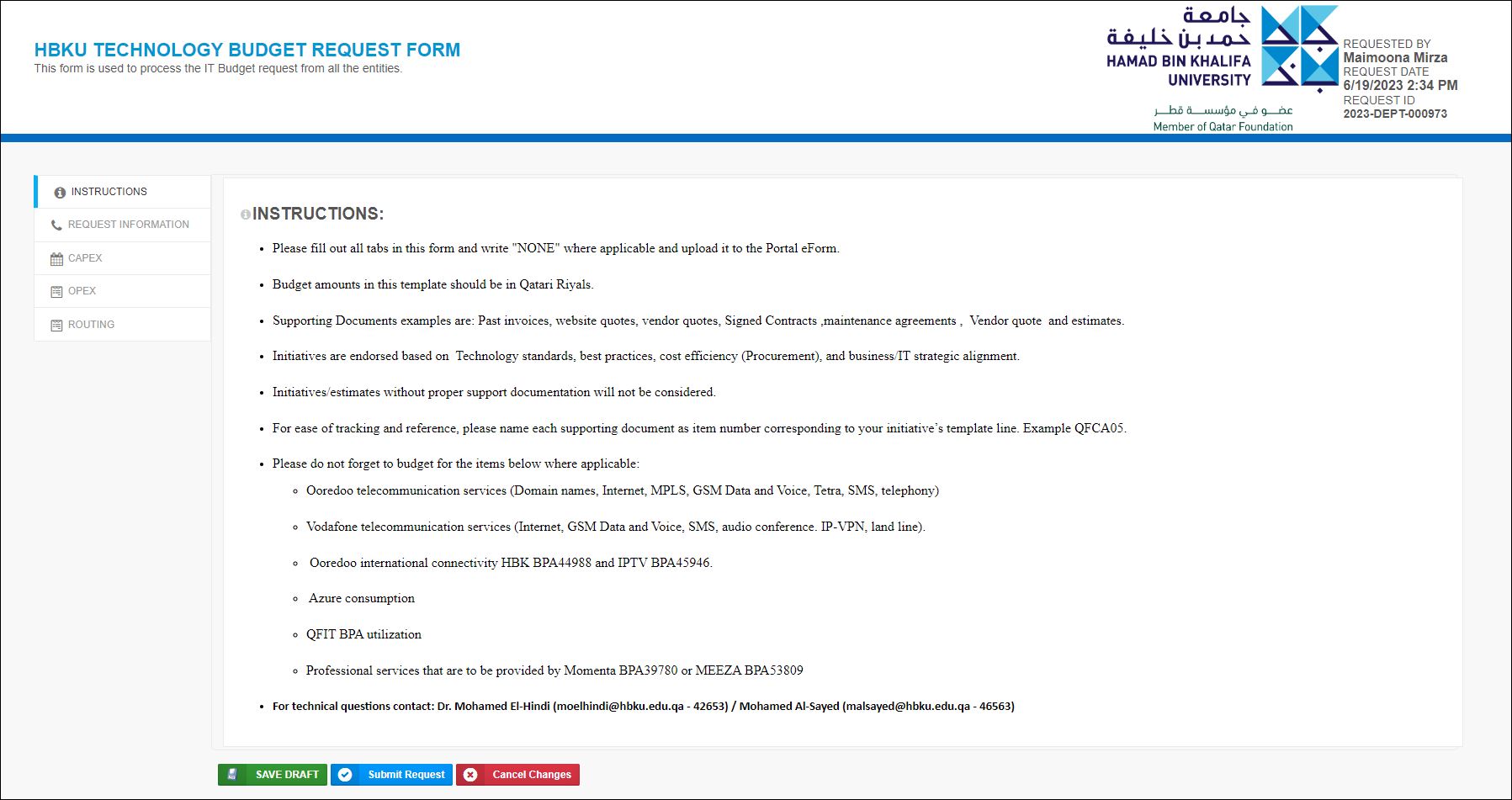 To Save the information entered, Click on Save Draft

To resume entering the data in the form ,Kindly open the form from Pending Tasks List.